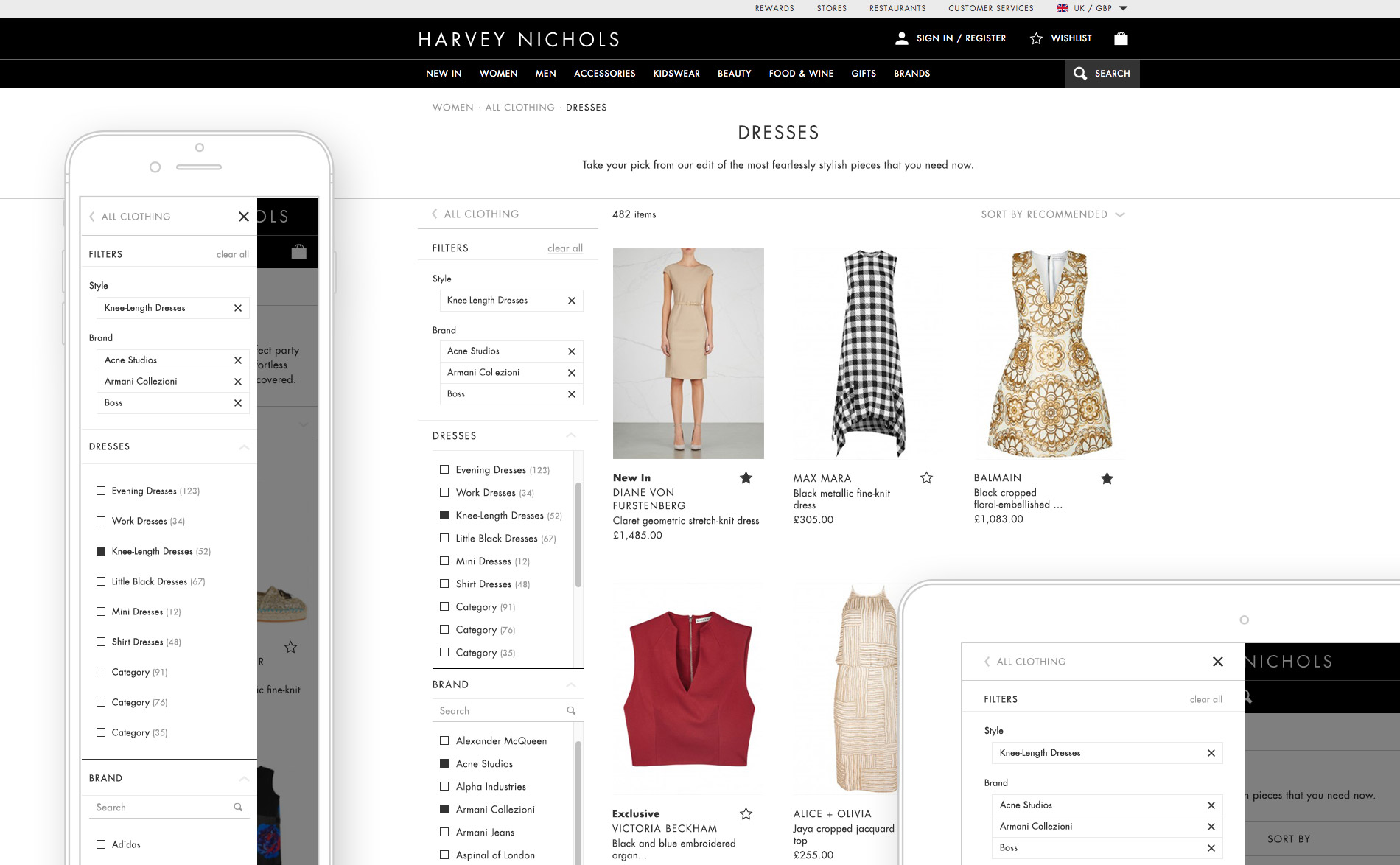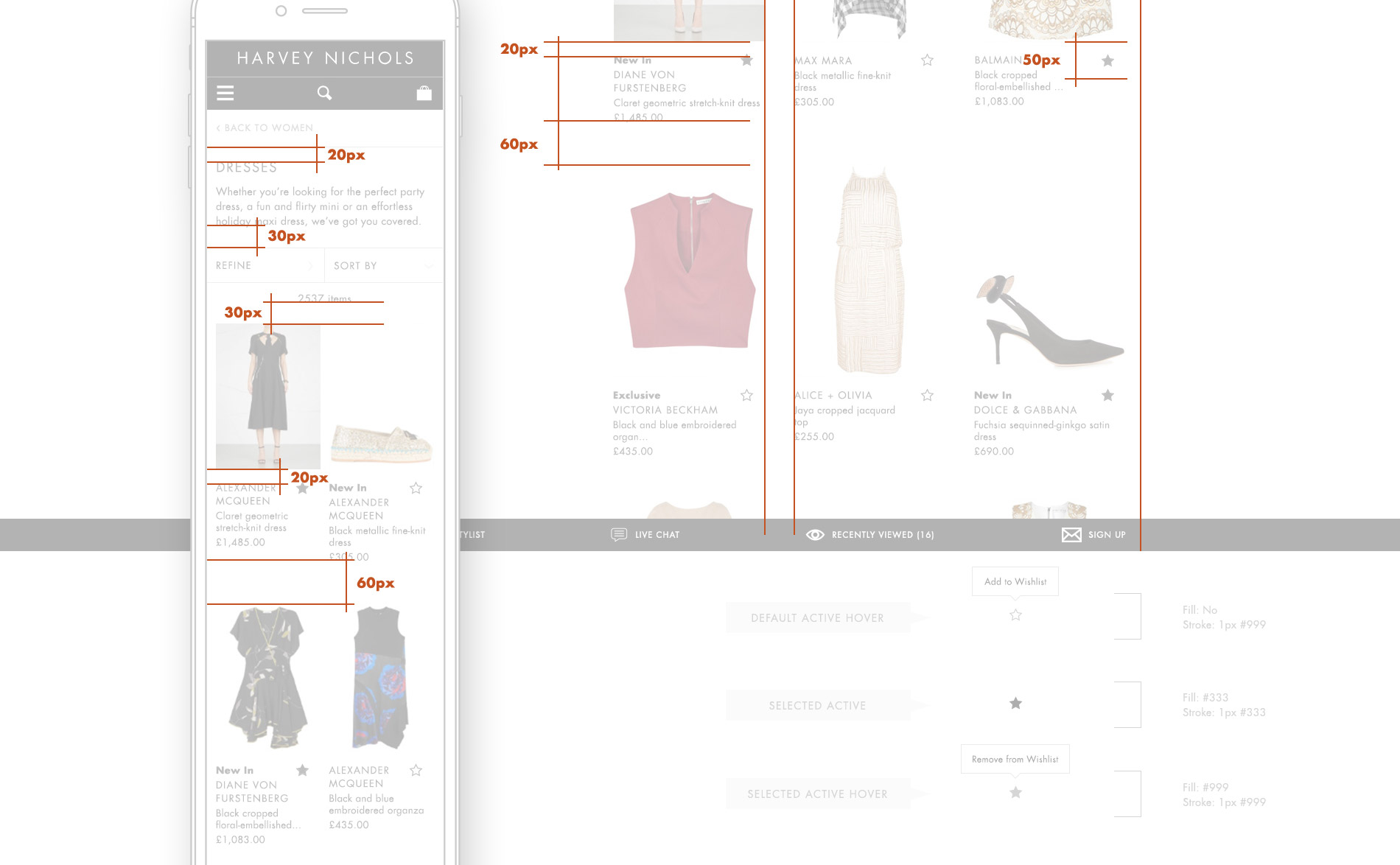 Product Listing Pages

Brief


Harvey Nichols needed to adapt more to the ever changing digital world. They needed a responsive PLP, intuitive filters, improved logic for searching and better layout across product items.
So...


I created the first responsive part of the Harvey Nichols site, developed styles for 3 tiers of filters supported by a responsive grid layout. I also created a new
refine
sidebar, customised templates for the international site, info store templates, site wide page templates, sort dropdown, brand pages and search results page.
I created consistency across every device, no matter the resolution or device. I provided prototypes, mockups (static designs) and
Codepen
links developed in HTML, CSS and JS.
https://www.harveynichols.com/womens/all-clothing/dresses/